TMS Platform
Scroll down to experience the platform benefits...

20 Years of Singular TMS Focus
Our TMS platform covers any type of freight. Any mode. Any geography. What can the transportation management system (TMS )that handles all freight, all modes, all geographies mean for you? It means automation is your new norm, while strategy is enhanced with anywhere, anytime visibility. So you can execute better, solve problems faster, and forecast trends with greater accuracy every day.
Architecting Excellence
Claims of increased visibility, efficiency and control are standard in the TMS business. What sets the MercuryGate platform apart is its unique combination of power and usability. Feature-rich functionality, enabled by superior accessibility, delivers value unsurpassed in the industry.
Prioritizing Innovation
Access the right technology for your team now and moving forward. We've been advancing the industry for over two decades and understand the most pressing priorities for transportation teams looking ahead. From cutting edge optimization to seamless scalability and beyond, we innovate with your needs in mind.

Computerized Freight Settlements
Automate your back office processes to increase productivity and customer satisfaction. Our freight settlement processes use real-time auditing analytics to validate invoice data, authorize payment, initiate ACH transfers, and generate receipts to applicable companies. This frees your team to focus on core business activities and growth.
Lifecycle Automation
MercuryGate automates the full transportation lifecycle across all modes, including robust parcel capabilities natively built in. Gain end-to-end visibility and collaboration with your key partners. Apply real time analytics to more effectively plan, manage, and execute every aspect of your transportation process.

Value-Enhancing Service
Your TMS is only as good as the service backing it up. That's why we created our unique Value Acceleration Services methodology (VAS). From initial evaluation to on-going support and enhancement, VAS ensures you get timely, effective assistance every step of the way.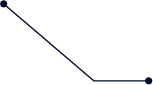 Exceptional Implementation
Save time and trouble by launching with our proprietary best-practices based functionality. These templatized configurations have been developed and tested over time to serve your most immediate needs. Using our best practices-based installation, you can install some master data and start tendering loads within a week.

Precision Education
The right education at the right time is critical to your TMS deployment. Our continuum of Micro-Learning Modules provides the just-in-time guidance required to make all levels of the team productive. By pacing education this way, we avoid overwhelming your team, while providing the knowledge needed to succeed.
Results-Driven Features
From evaluation to implementation to ongoing support and enhancement, our Value Acceleration Services methodology raises your speed to value and positions you for continued gains moving forward. This holistic approach is designed to clarify complexity, avoid detours, empower your independence, and position you for superior transportation management.

Profitable Partners
We've created the largest partner network dedicated exclusively to transportation management. Our strategic partnerships with technology leaders give you access to a diverse portfolio of proven, seamless integrations that deliver increased productivity, better visibility for decision-making, and ultimately, reduced costs.
Broad Customer Base
The best shippers, third-party logistics providers (3PLs), brokers, carriers, and freight forwarders in the world rely on MercuryGate. Our vast customer base includes many Fortune 100 organizations. With over 1.3 million of the world's largest globalized businesses, we have more than $60B USD in freight under management.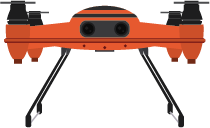 Future Innovation
We are the cutting edge. We continue to advance our core power and usability with increased visibility, optimization, and auto-resolution capabilities. More machine learning applications are also on the way for even more granular planning, automation, and decision support.
Transcending Complexity
See through the complexity of today's transportation landscape. Avoid risk and gain bottom-line benefits. Over two decades of dedicated industry expertise, we've honed the MercuryGate platform to turn the complexity of transportation management into your competitive advantage. Let us show you how to gain the edge.
Like What You've Seen So Far?
Contact us to talk about your specific challenges and how MercuryGate can help.